---
Keep your jewellery shining bright and take care of your favorite charms, rings, bracelets, earrings and necklaces with our cleaning kits, polishing clothes and clasps openers.
---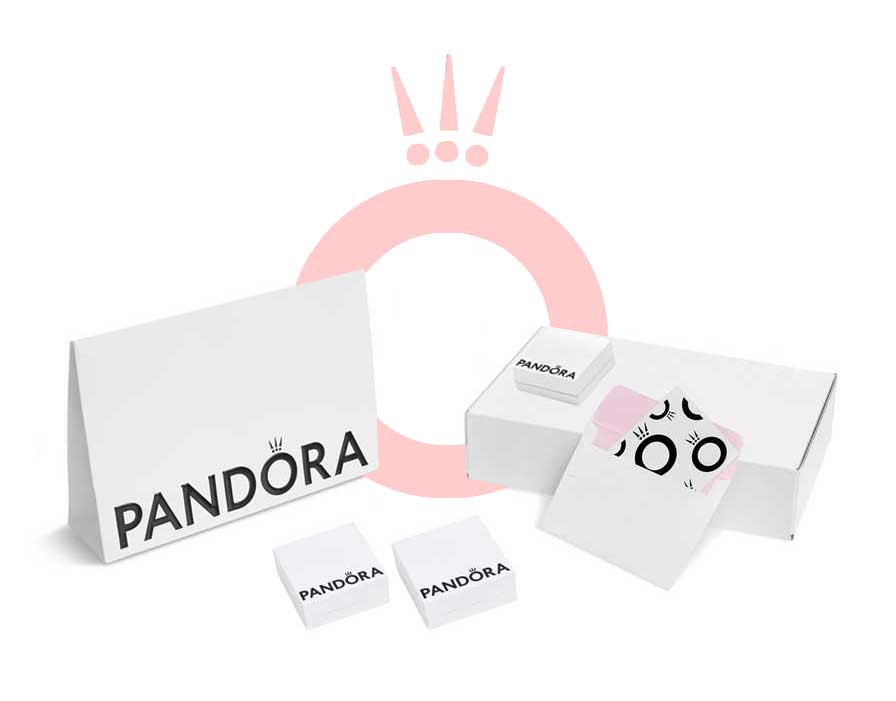 Packaging designed with sustainability in mind
Pandora is committed to reducing its environmental impact. We are working hard to make sure all our materials are renewable, recycled or otherwise sustainable. That's why we're excited to present our new and improved packaging.
For online orders, each order will be individually packaged in one of Pandora's signature boxes with a 100% recycled gift bag and an optional written gift note.
Less plastic
We are eliminating all plastic from our carrier bags and reducing the plastic content in our new jewellery boxes by 75%. All paper in our bags and boxes is FSC certified, which means it comes from well-managed forests or has been recycled.
Lower carbon emissions
Without compromising on quality, the new sleek box designs are made with fewer materials, which makes them easier to recycle. The new design results in 60% fewer greenhouse gas emissions, compared to our earlier versions of jewellery boxes.
Recycle your packaging
Join us in reducing the impact on our planet by reusing or recycling your paper packaging whenever possible. Together we can make a difference.
Make your gift even more special
To elevate the gifting experience, we are this year introducing our new Premium Gifting concept. For a small additional fee shoppers can choose between a pink and a white high-end gifting box. It includes a bow and gifting card, for the shopper to write a sweet note for a loved one. The design is flexible and easily allows changes to the card and bow depending on seasons. In the videos you can see how the boxes are assembled, with respectively a small and a large box inside the gifting box.